Hotel distribution strategy and sales management in Lefkada, Parga, and the Ionian coast
Counseling services and everything that a small hotel or accommodation owner needs
We all want happy, satisfied customers
Running a hotel and conducting all following and necessary actions is not always going according to the plan. As simple as they might seem, these actions require time, and usually they prove to be more complicated than expected. Many details are playing a key role, even for small hotels or accommodation. Neglecting these details ultimately can slow down or even damage a business's performance in the market. Eventually, profitability is decreasing, and the overall reputation of the establishment is not fulfilling its maximum potential.
It is a fact that the structure of tourism has changed and will change even more in the upcoming years. Therefore, tour operators have been and will always be a very important part of the everyday tasks of the hotel or accommodation business.
Esiness Travel understands all challenges of running a business and with that in mind, dedicates a great deal of time to building and maintaining successful business relationships. As a result, the majority of our collaborations are long-term, which gives Esiness Travel a dynamic and superior presence in the Greek market.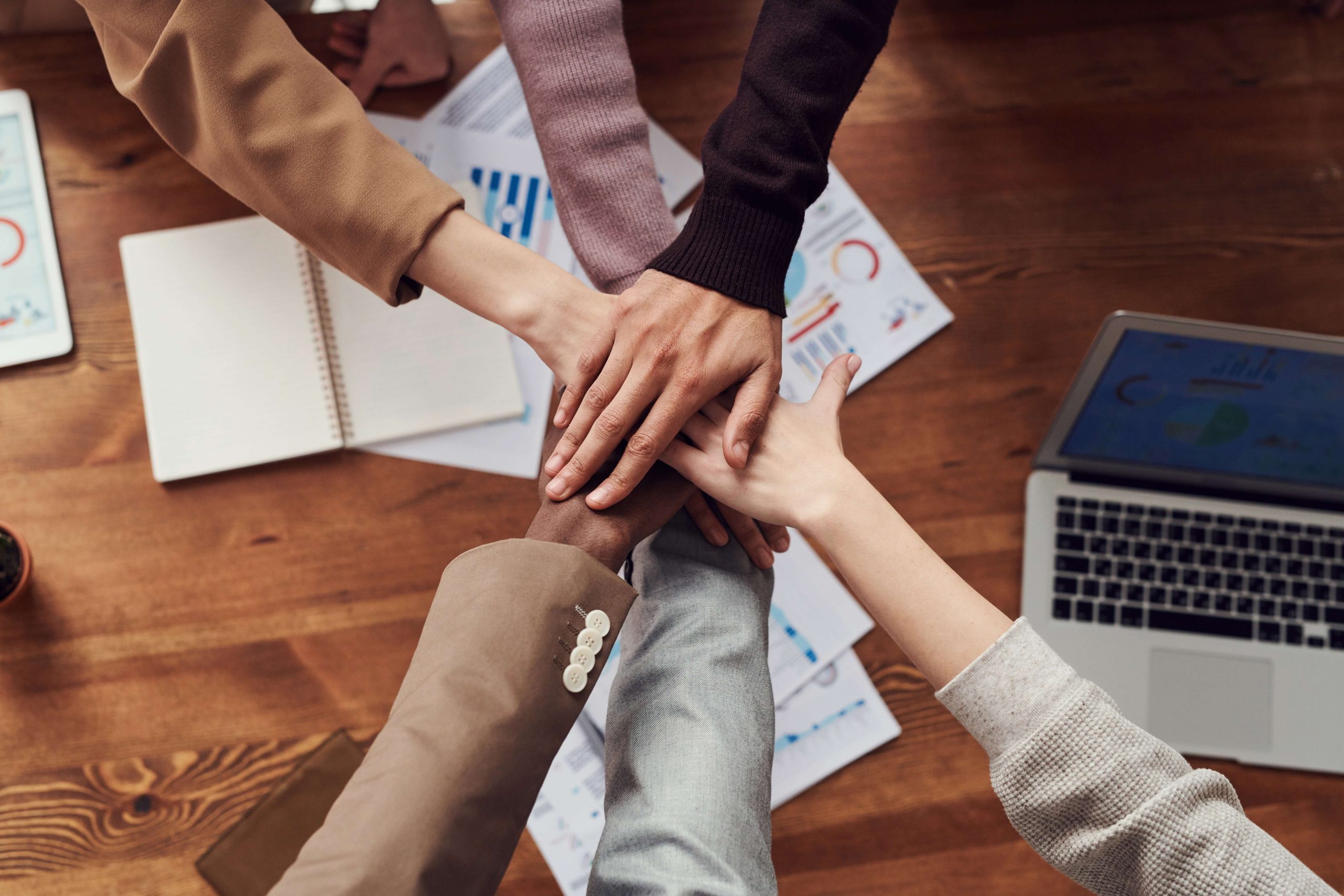 One of our biggest assets is the trust of our partners
Without our suppliers, our achievements wouldn't be possible. That is why we are committed to creating the lucrative programs and offers for hotel and accommodation owners. When designing a development program, we rely exclusively on our own expertise and resources. In this way, we ensure stability, independence and resilience over circumstances that are present at the moment.
Advisory services and managing hotels in Lefkada, Parga, and the Ionian coast
We are part of the same team
Since we are local and always present at the destination, we understand the hotelier's even the smallest challenges specific to the destination. This gives us the advantage of providing comprehensive custom-made hotel management plan. Including finding and training staff, providing professional advice or taking care of the whole hotel, we support you in every step of the way in running your business with less stress and getting constant profitability even at challenging times.
Your challenges become our goals
Usually, our hotel management plan includes processing hoteliers' bookings and reservations, ensuring that the inconvenience of double booking is eliminated. This is one of the many benefits that come with implementing our support in your daily work.
Esiness Travel expertise in advisory services can help you plan and prepare to achieve your business goals in the most efficient way. Through revenue management consultations, we determine how to increase the hotel's turnover, which consequently makes our business relationship stable and mutually beneficial.
To find out more details about hotel management program or advisory services, please click here or contact us directly.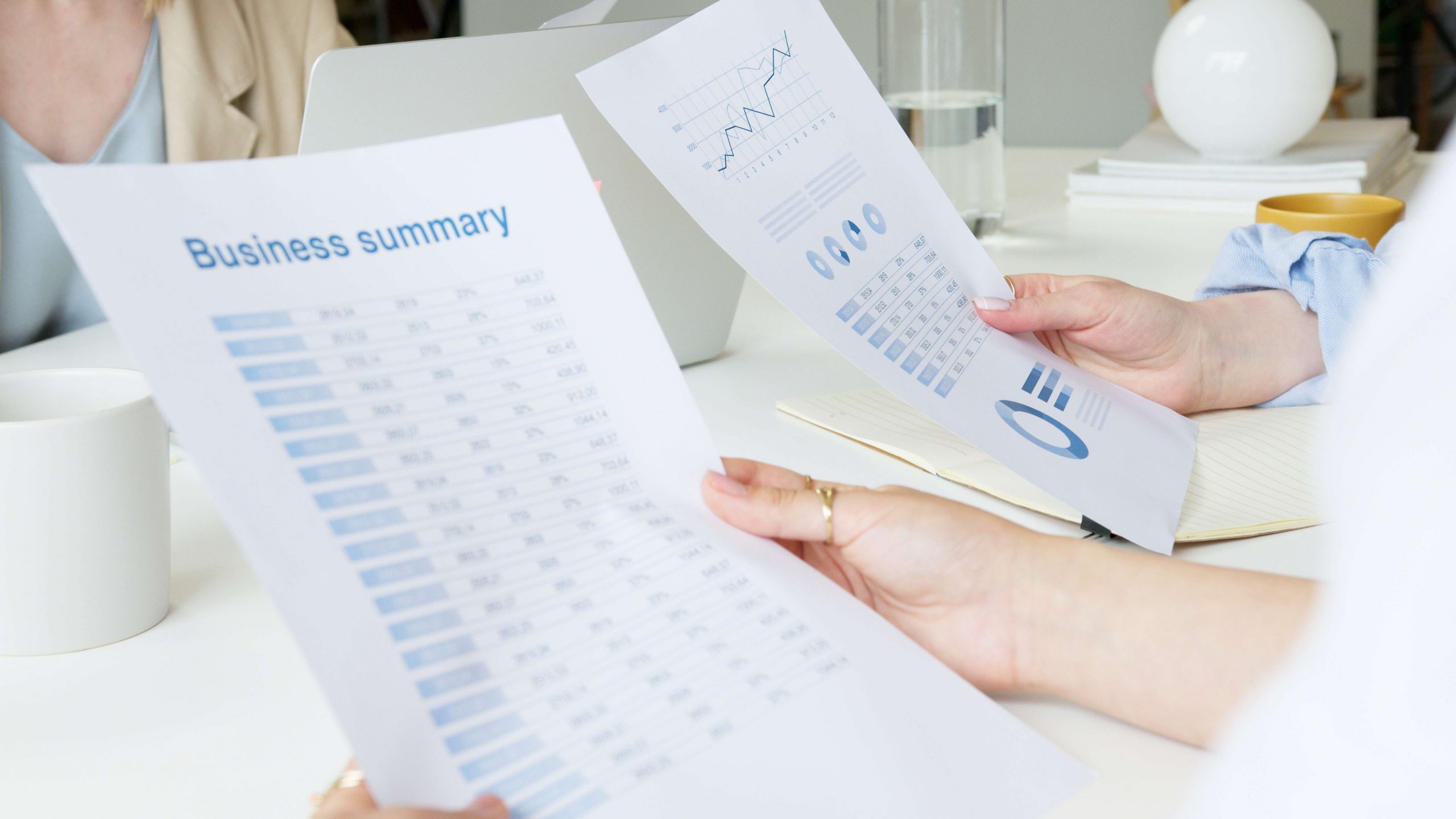 Sales channel service
The sales channel service makes Esiness Travel Destination Management Company stand out in the tourism market. This is a unique resource in Lefkada, Parga, and the Ionian coast. It is a continually growing relationship with tour operators and travel agents, and it is backed up by the biggest brands worldwide. This is a stable and secure B2B system and an opportunity for your establishment or service to get visibility to travel agencies all around the world.
Our hotel sales management strategy is the strong foundation in creating a well-organized and successful position in the market.
Your success is our driving force
Internationally recognized commitment to quality
Accommodation suppliers represented by Esiness Travel are obtaining an enhanced reputation in the international market. As a result of that, they are distinguished by the "best seller" award. This is an indicator of our continuous effort and orientation towards a professional level of cooperation.
Please, click here to read more about the "best seller" award.
To maximize and secure your hotel's revenue, it's of vital importance to meet the needs of your target market(s). This can be accomplished by using an efficient mixture of sales channels available at Esiness Travel. All technology that we provide is up-to-date and follows modern trends of mobile-friendly guidance.
Which necessary information should hoteliers provide to Tour Operators?
As soon as the hotelier provides the necessary information, our dedicated Esiness Travel team will upload the property to the system, spreading the information more effectively. The information provided to our team should be up-to-date, including descriptions of anything new over the past period or upgrades that the hotel now offers to its customers.
Tour operators are an ever-present and irreplaceable part of the hotel booking process. Esiness Travel has a vast network of audience, which is a great way to reach guests that otherwise would be out of reach.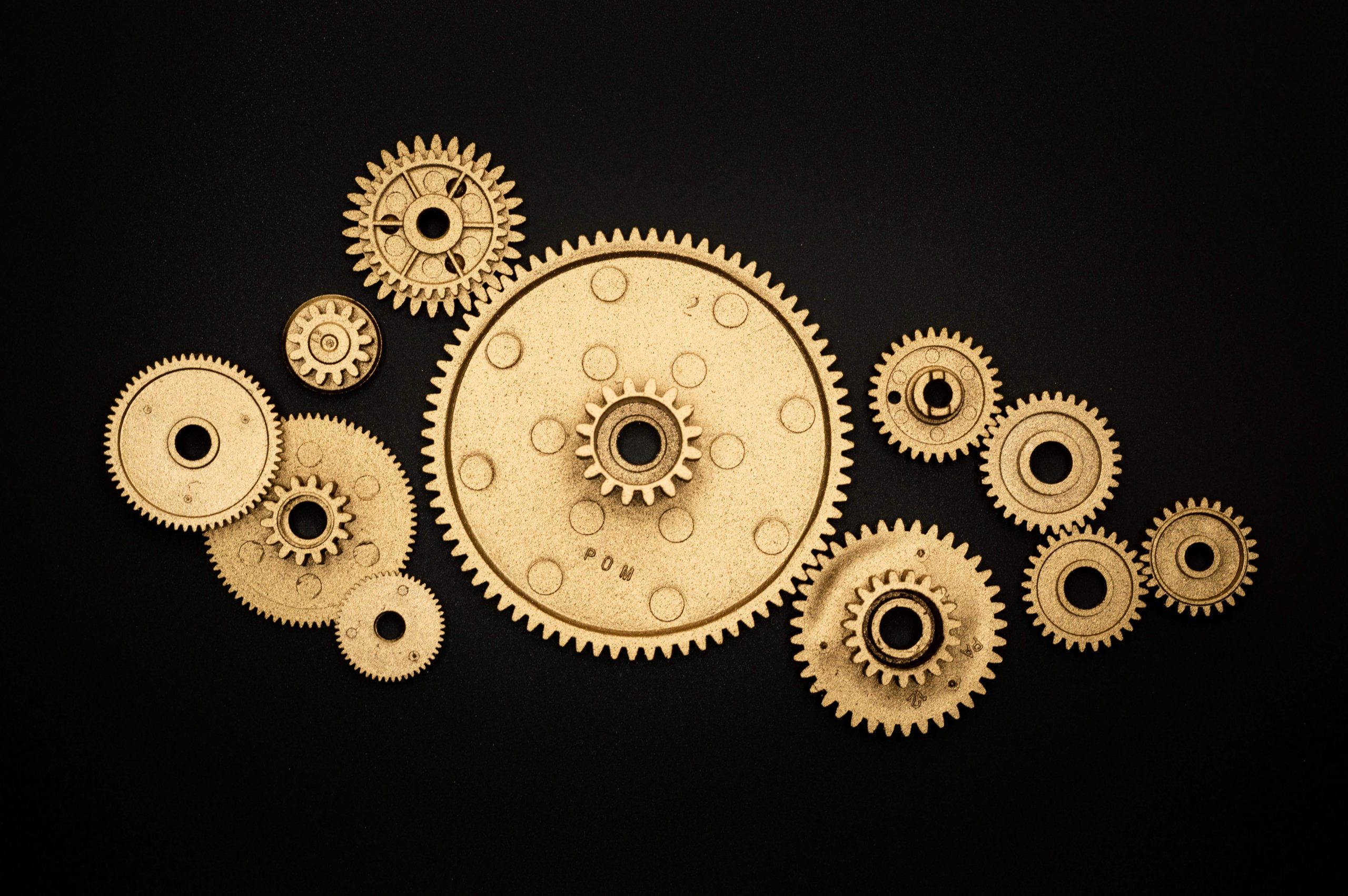 Contract management and counseling service
Our in-depth knowledge of the tourism industry helps us anticipate market dynamics, so we can create for you the most efficient plan to accomplish your goals. This means we can improve your turnover by managing your contracts and providing contract consultation support. With our powerful distribution system, we help hoteliers achieve better rates, allowing them to run their business in a more cost-effective way.
Contracts are an essential part of creating a profitable business, as they protect the relationship between two parties throughout their cooperation.
Contract management helps in assessing business performance based on the set targets mentioned in the contracts. Furthermore, it acts as a mechanism for building long-term, collaborative relationships with our partners resulting in valuable synergies.
Marketing and hotel distribution program
As a result of 17+ years of experience and our consistent development, we have created the program that will make your establishment or service visible to thousands of travel agencies and clients. Esiness Travel marketing and hotel distribution program is a unique service in Lefkada, Parga and the Ionian coast. It is a powerful help in creating opportunities for business worldwide. We commit to guaranteeing a productive, stable and secure distribution of your establishment or service.
Implementing the distribution plan in your business strategy will bring you more clients and long-term viability. Our whole support team is at your disposal to advise you on the most efficient way to achieve your goals. We will ensure that you maximise your revenue, making us your most important partner. With us, you can distribute strategically, efficiently and most importantly, fairly.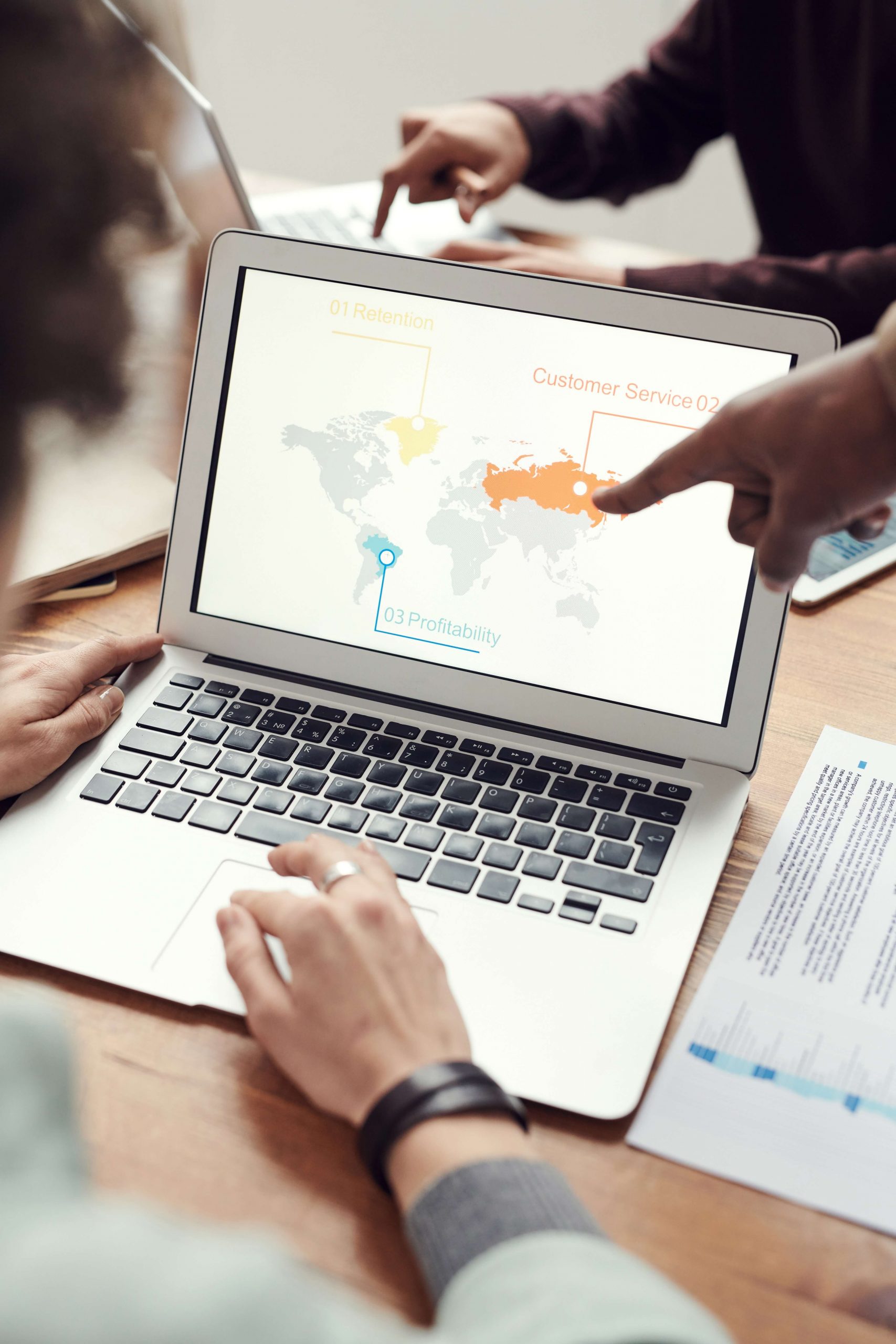 How to build a hotel distribution channel strategy?
Efficient distribution partnerships with tour operators are now a vital part of any viable hotel revenue strategy. That's why it's sensible to include tour operators in your everyday work.  When we design a plan that perfectly fits your needs, we take into account your pricing, location, target audience, and more. In this way, we focus to help you achieve the most for your business.
In order to create the ideal strategy for your hotel or accommodation, we focus to:
Determine your business objectives
Our team will analyze and discuss with you to define the goal that you want to achieve. Most hotel distribution strategies are created to increase bookings by improving visibility, with a focus on the hotelier's ideal guests. Before finalizing the plan, we ensure that the distribution strategy is in line with your business objectives.
Find your target audience
Esiness Travel team helps hoteliers determine the demographic group to which a hotel brand is most likely to appeal by taking into consideration the unique character of each establishment. By taking this into account, we are able to create a custom-made sales channel strategy that specifically fits your asset.
Test and optimize over time 
Your distribution strategy should not be static. After Esiness Travel team determinants hoteliers' individual goals, we start implementing the strategy. We work together, continuously testing and optimizing strategy, to make sure that the improvement plan is delivering profitable results.
9 Reasons to Hire a Tour Operator:
1. Value for Money
Esiness Travel has a strong and stable presence in the market of Lefkada, Parga, and the Ionian coast. We use many of our contacts to create the best program for each hotelier and to advise you about creating the most cost-effective plan for your business. Feeling safe in the knowledge that we are local and that we will be negotiating the best rates on your behalf will allow you to focus and successfully manage your business budget.
2. Knowledge and Experience
During many years of experience in compiling a program and managing hotels, we gained genuine knowledge of the Lefkada, Parga, and the Ionian coast. This gives us an in-depth understanding of the destination and an advantage in successfully guiding you in overcoming any challenge.
3. Safety and Trust
Dealing with all aspects of a business and finding reliable support can be daunting. The easiness Travel team is devoted to nurturing, stable, and profitable business relationships. For many hoteliers, this is one of the reasons why they feel safe and comfortable in choosing to cooperate with Esiness Travel year after year.
4. Convenience
There are endless hours of work and research involved in running a hotel or accommodation business. Because of that, our custom-made hotel management program can be the ideal solution. Adjusted to the hotelier's individual needs, the program allows us to organize every aspect of your business, including staff recruitment, booking, and reservations.
5. Booking and customer support
One of the frequent hotelier's problems is double bookings. This often may lead to additional expenses and negative ratings. Utilizing Esiness Travel reservation and booking services, this issue is reduced to a minimum. At the same time, our native speakers' representatives are at your disposal to provide professional customer support.
6. Risk control
Having the correct distribution combination for your brand is the vital for long-lasting success of your business. We help you avoid and control this risk by ensuring the presence of your establishment in an extensive Esiness Travel network of sales channels. In this way, the prosperity of your business is not dependent on only one selling approach, which allows you to secure your revenue.
7. Access to new markets
Working with a tour operator can provide you with access to markets that otherwise would be out of reach. This may include high-value guests who usually book ahead, cancel less and return more often.
8. Better predicting and planning
Working with Esiness Travel can be a great way to help you improve strategizing, allowing you to predict occupancy rates more accurately and manage your revenue more efficiently.
9. High volumes of guests
Tour operators can provide a significant number of guests at one time, allowing you to manage your business in a steady-going manner.
Choosing Esiness Travel as your loyal support is an easy and cost-effective way to accomplish your goals. Because we have inside knowledge about Lefkada, Parga, and the Ionian coast destinations, we are able to provide everything that a small hotel or accommodation owner might need. At the same time, we can negotiate a much better rate for you. All of this coupled with a long list of expertise in advisory services means you will get the best out of the time you spend in running your business.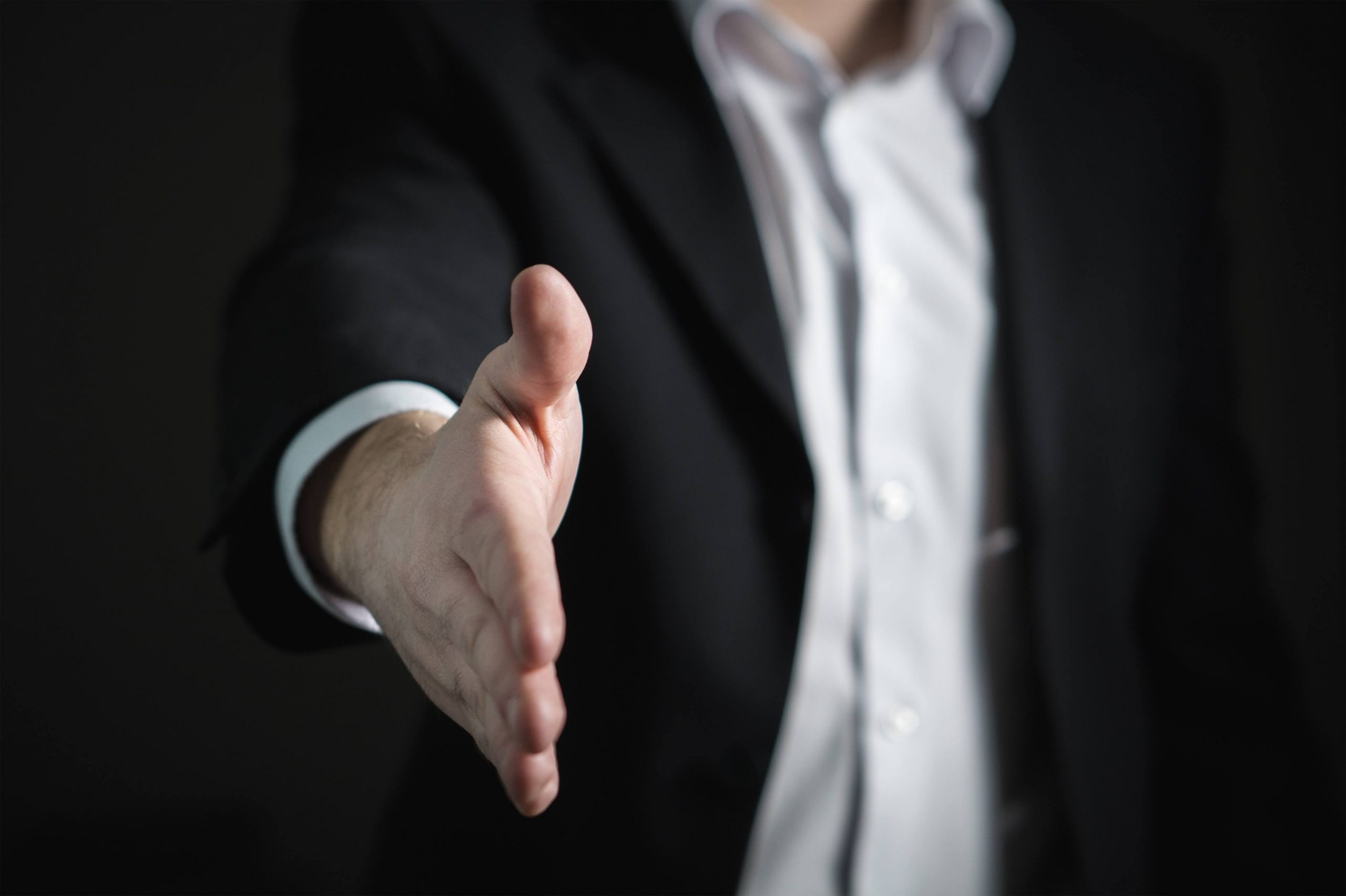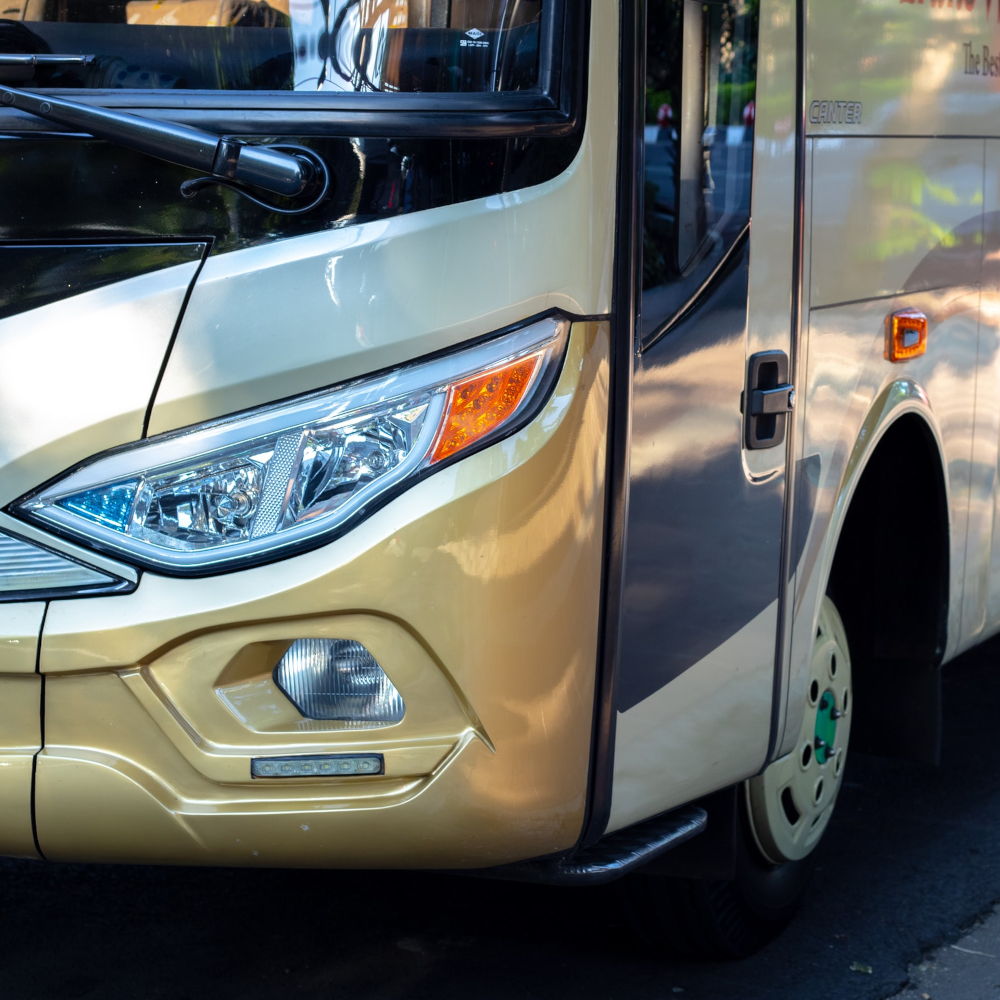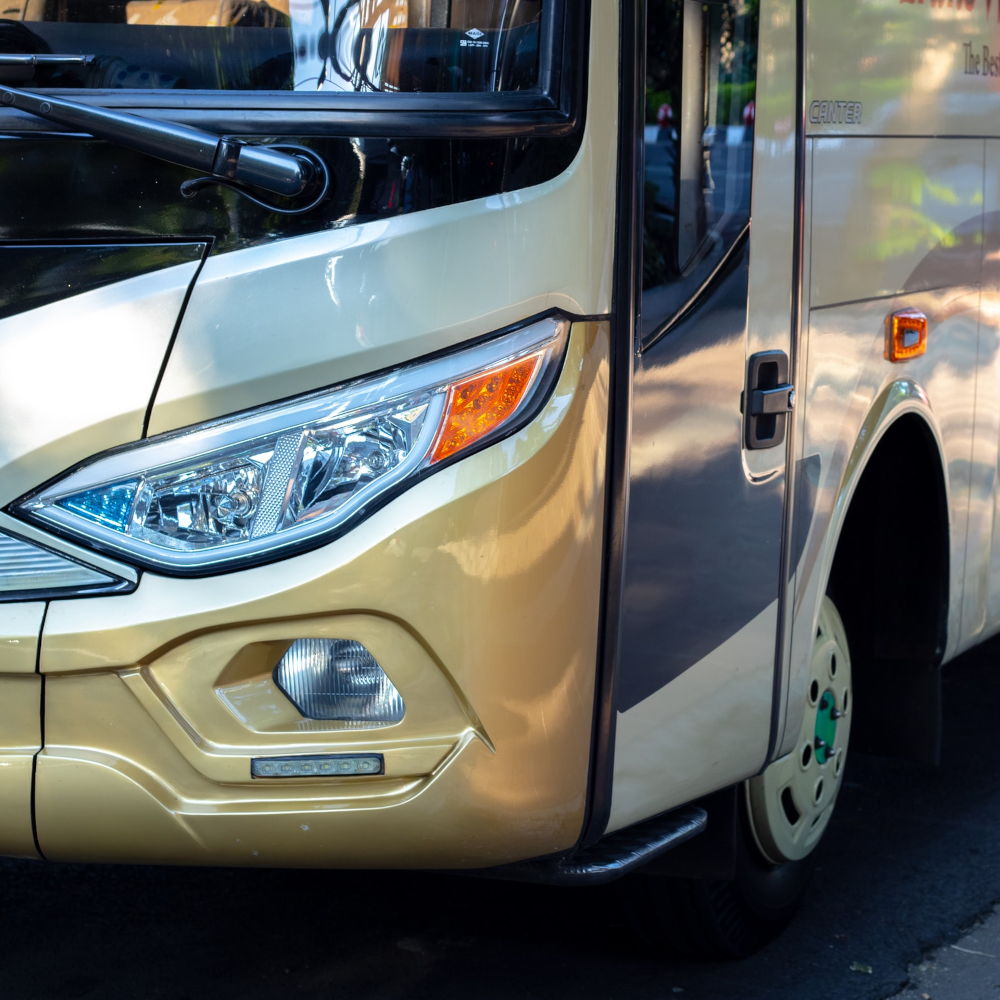 Transfers to & from all destinations
Esiness Travel offers a wide selection of private or shared transfers throughout the region and in all resorts and marinas.
Our ISO 9001-2015 certified procedures guarantee a safe quality service provided by a fleet of state of the art vehicles.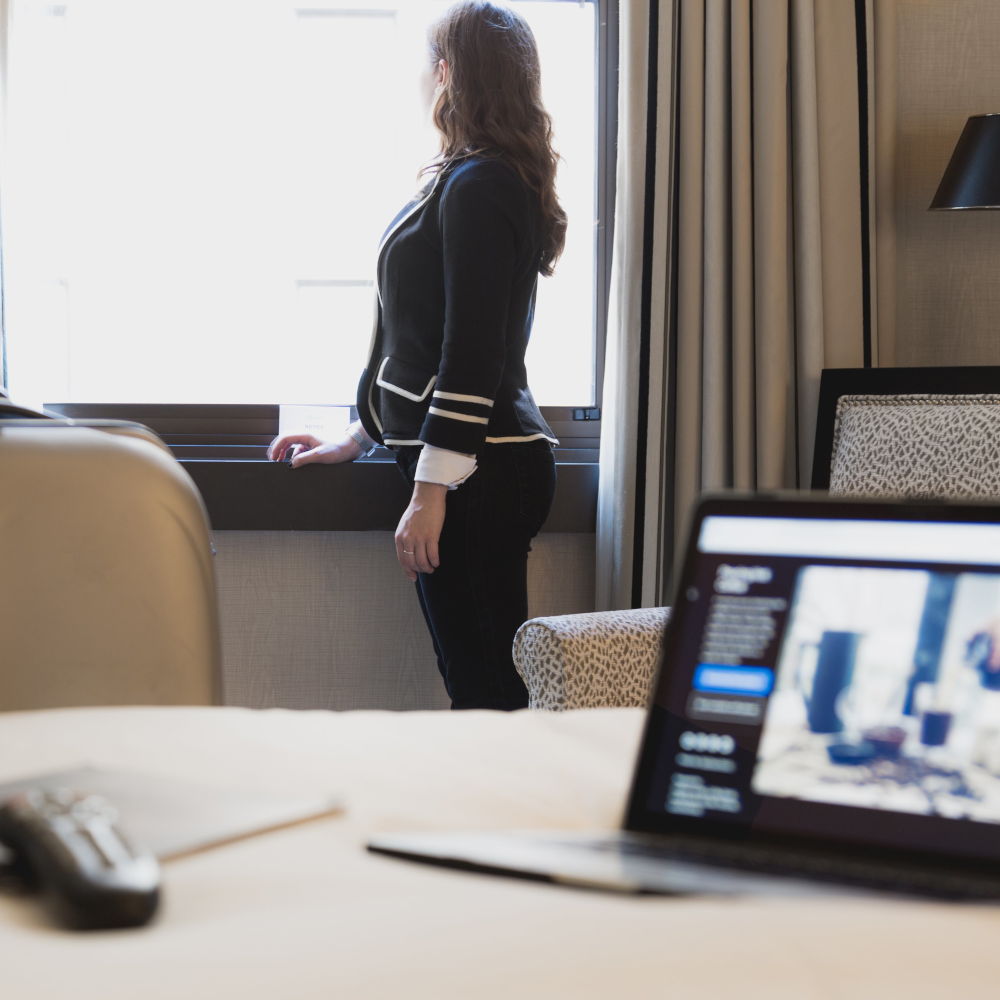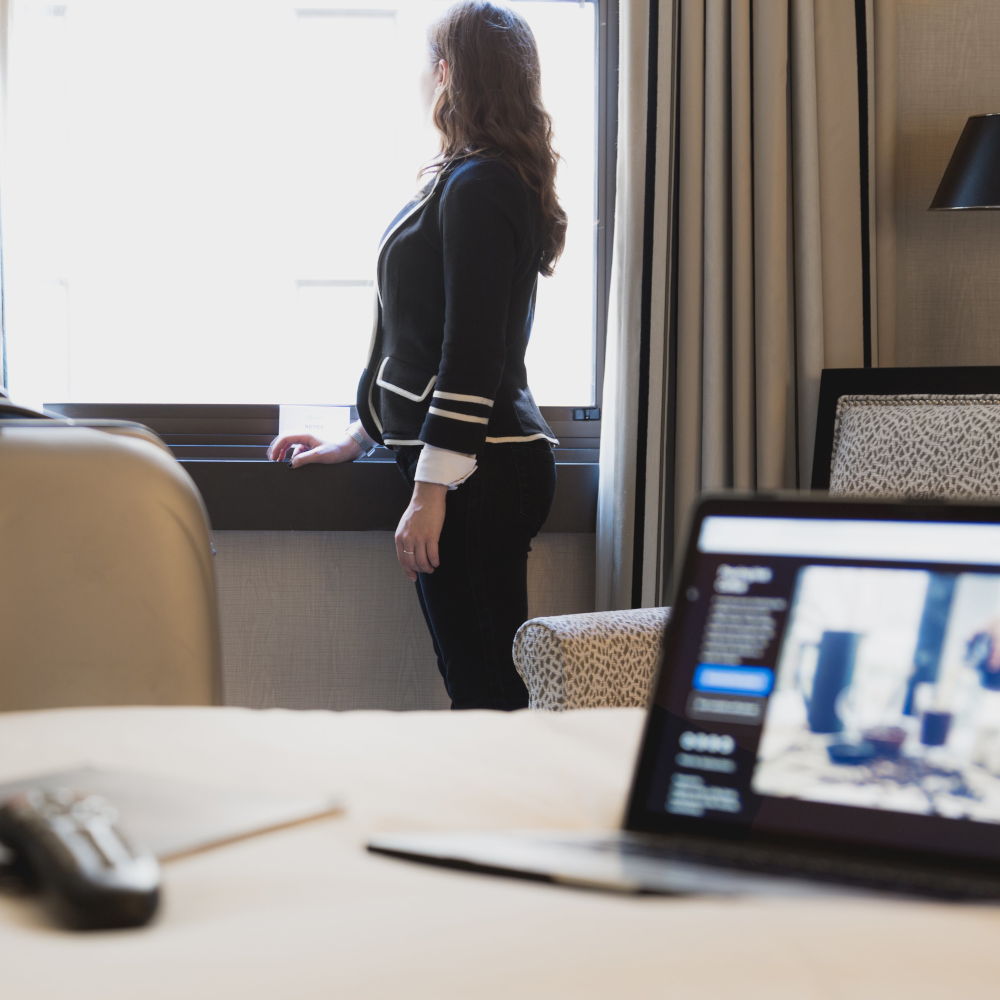 Online distribution platform
The largest available, single portfolio of direct booking hotels for Lefkada, Parga and the Ionian Coast. Extensive availability and exceptional offers have created an ambitious tool at your disposal with no investment necessary. Open up Lefkada, Parga and the Ionian Coast to your customers today.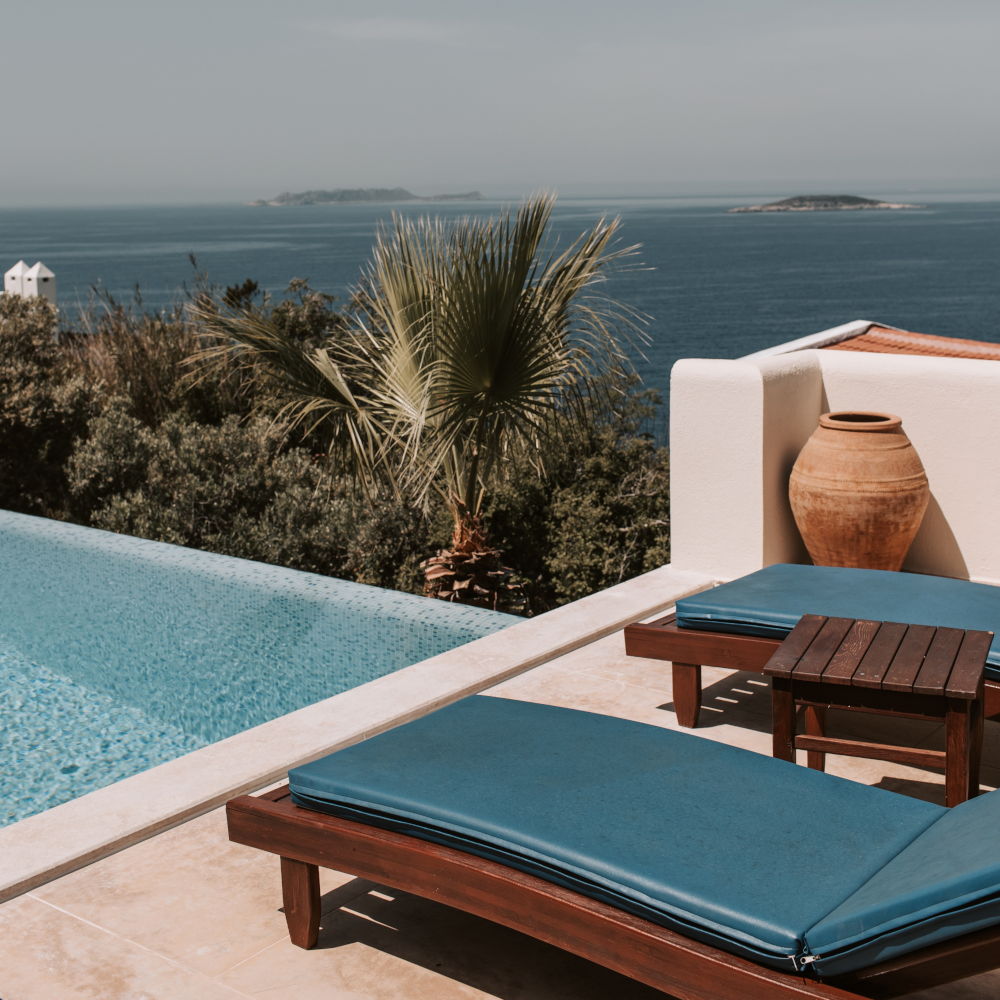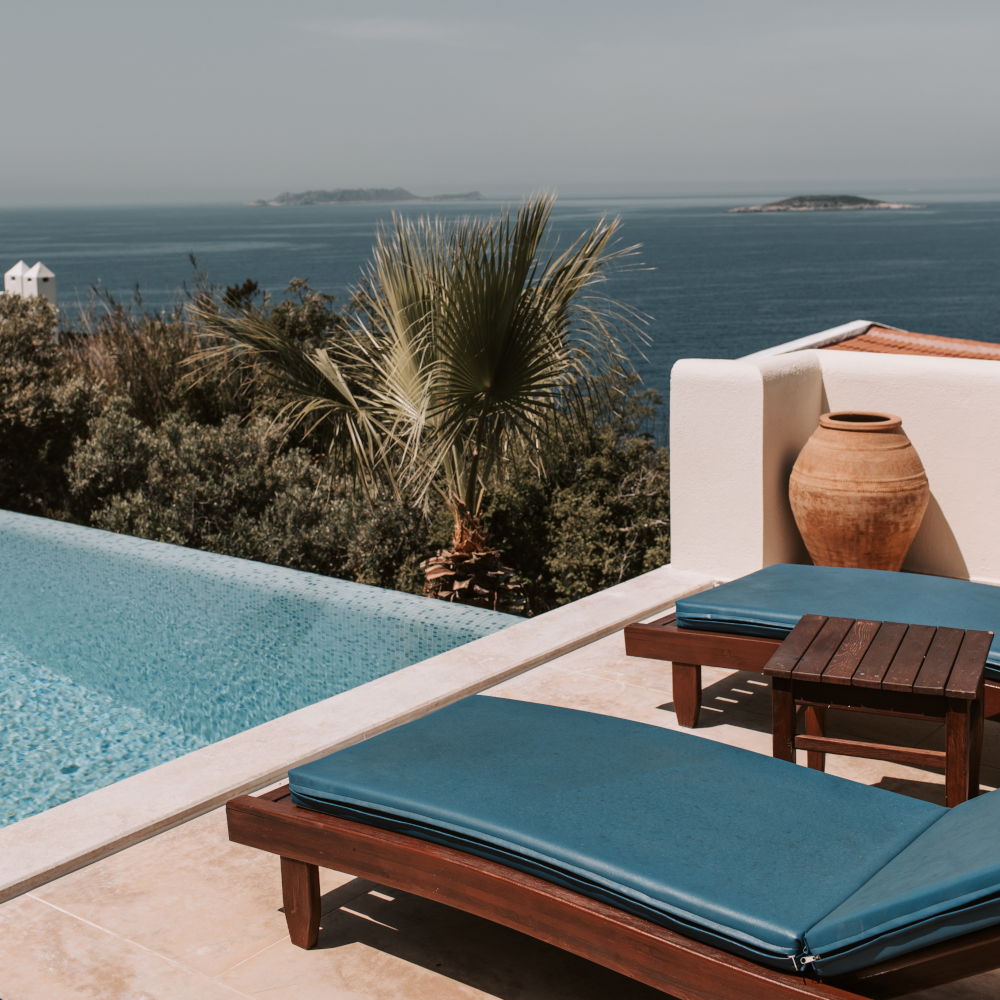 Hotel consultancy & management services
Our experience and broad network ensures market knowledge, insights and expertise, available to our client hoteliers. Family hotels and small accommodation owners supported with a management system that fits their individual needs.